Your Degree in The Real World: Accounting

Free Career Information to Download Now!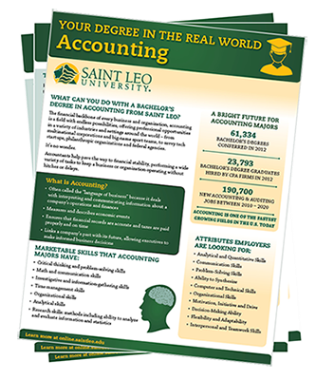 Are you thinking about earning a degree in accounting?
Accountants are no longer back-office number crunchers. Accounting today is a dynamic field with more career opportunities than ever before.

Saint Leo University's free, easy-to-read guide highlights some of these diverse career paths and includes valuable salary information.
Take the first step toward earning your degree in accounting!

Fill out the form to download your free accounting career guide now >>