Download Now.
Thinking about starting a DBA degree program?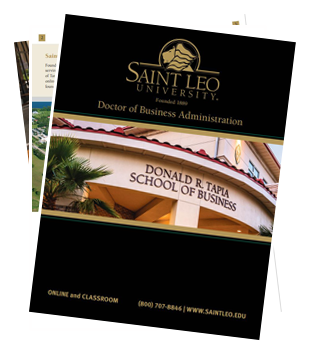 Some business professionals want to pursue the degree because it opens doors to academic careers. Others want to prepare for advancement opportunities in their current jobs or pursue consulting work.
Whatever your goal, Saint Leo University can help you achieve it.
Read more about what you can expect to gain from Saint Leo's DBA program, including requirements, courses, and more.
Take the first step toward earning your DBA degree!
Fill out the form to download our program overview >>
.