Free E-Book to Download Now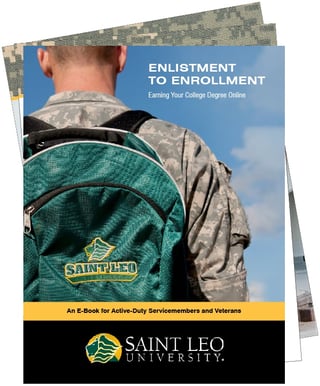 As an active-duty or veteran member of the military community, your service to your country has earned you valuable education benefits. Taking advantage of these benefits to earn a college degree is a smart decision.
Flexibility, however, is critical. You need the flexibility to pursue a degree and maintain your busy life – or to continue your studies should your duty station change or you are deployed.
That makes an online program a great option.
This free e-book answers the top questions about getting started in an online program that are specific to your military background. It also includes tips for maximizing your military education benefits.
Simply fill out the form to download this informative e-book now>>