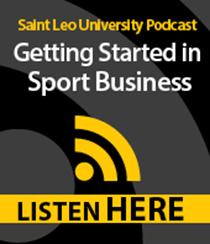 A Free Career Resource to Download Now
Are you looking to break into the sport business industry?
Then you need to listen to what Dr. Eric Schwarz, chair of sport business at Saint Leo University, has to say in the podcast, "Getting Started in Sport Business."
Dr. Schwarz offers in-depth insight gleaned from 20 years of experience. He discusses where the new career opportunities will be and what can you do to prepare for them.
The podcast is free – and you can also download a transcription.
FIll out the form to download this valuable career tool now. >>
.
Sharing is Caring!