Download Now

An Adult Learner's Guide to Finding Scholarships and Grants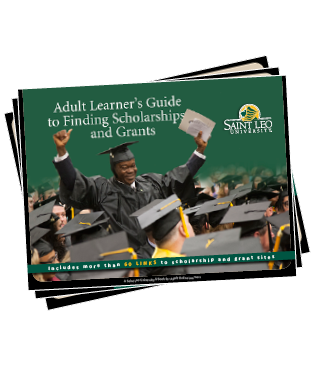 If you're thinking about going back to school, you're probably wondering what resources are available to help pay for your education.

To give you a head start on your search, check out Saint Leo University's guide. It's tailored specifically for you – an adult learner interested in an online degree program.
The guide includes more than 60 links to scholarship and grant sites, plus lots of tips to get you started. And it's best of all, it's free!
Fill out the form to download the free scholarship guide now >>
Complete this form and a representative from the admissions team will contact you with more information about your program of interest. We will be in touch within 24 hours and there is no obligation.