Free E-Book to Download Now!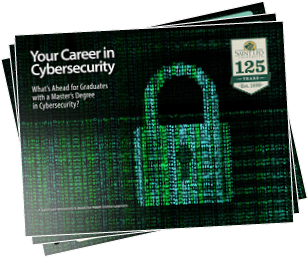 As the list of companies falling victim to data breaches grows, so does the hiring frenzy for cybersecurity professionals.

That's why we created "Your Career in Cybersecurity" – to give you an overview of the opportunities that may be available to you with an advanced degree.

The guide includes valuable information about industry trends, career paths and certifications to advance your career.
Simply fill out the form to download this valuable e-book now>>